29000 Quimper FINISTERE
. GITES ET Chambres d'hôtes finistère
Tout compris* / All included*
Chambres d'hôtes (B&B) & location bord de mer (Seaside)

aux portes de Quimper

29510 LANDREVARZEC

>>>>>>Reservez vos chambres ou locations en direct sur ; guy.bothorel@wanadoo.fr<<<<<<

Superbes jardins fleuris de camélias ; azalées; rhododendrons ;roses...... dans le cadre authentique de Pennaryeun( propriété familiale)

Vous serez accueillis par Anne & Guy BOTHOREL

Degemer mat / Welcome / Bienvenue Chambres d'hôtes
3 épis Gites de France

Nous disposons de parkings et prenons les chèques vacances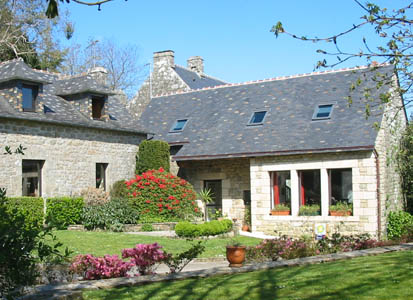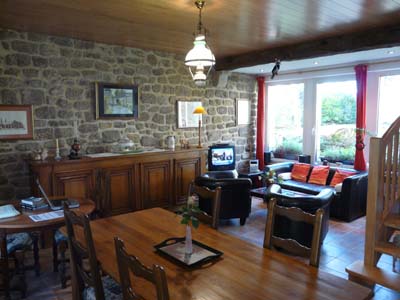 Armen ..........................................................Argoat.................................................................... Armor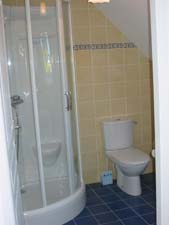 .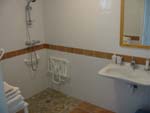 .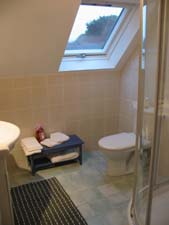 ..
Chambres indépendantes avec salles de bain et wc /Independent bedrooms with their own bathroom and toilet.
Rdc accessible aux personnes à mobilité réduite(chambre ; sdb/wc ; salle ; jardin)/ Ground floor with easy access.
Lits grande taille (180 X 200 cms ) ou (2 / 90 X 200 cms ) . King size bed or 2 / 90 X 200 cms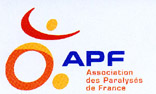 Homologation de l'Association des paralysés de FranceAPF.(05/09/2006)

accès wifi gratuit
Kitchenette ;Salon ;Salle à manger ;TV ;Connexion wifi .Kitchen unit ; sitting and dining room ; TV ; WIFI connection.
Indépendant de l'habitation des propriétaires.Independent from owners dwelling.
Tarif à la nuit
57€ / 60€ (Juillet Août) pour une personne petit déjeuner compris.
64€ / 67€(Juillet Août) pour 2 personnes petit déjeuner compris .
79€ / 82€(Juillet Août) pour 3 personnes petit déjeuner compris
Prices vary from 57 /60€ (1 person) ;64 /67€ (2 persons) to 79 / 82€ (3 persons)continental breakfast included.
Gratuit pour enfants de moins de 2 ans. .Free for children under 2 years old.
Renseignements/réservations :06.85.95.93.24 ou 02.98.57.36.64
>>>>>>Reservez vos chambres ou locations en direct sur ; guy.bothorel@wanadoo.fr<<<<<<
Disponibilités/ Availabilities
Merci à :
Recommandé par le petit futé.
Chambres d'Hotes and French Gites Accommodation Directory of french B&B and gites.

***********************************************************************
Gîte

classé

3 épis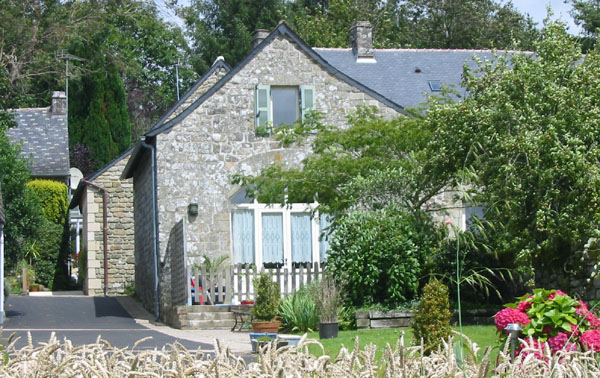 Gite de grand confort à proximité de Quimper
Very comfortable holiday cottage near Quimper
Vaste salon avec coin cheminée // Cuisine complète avec lave & sèche linge // Trois chambres dont une avec deux lits
Large sitting room with a fireplace // Equipped kitchen with washing and drying machine // Three bedrooms, one of which with two beds
Terrasse spacieuse et close // Salle à manger // Espace & fleurs Large closed terrace // Dining room // Garden & Flowers
***********************************
Manoir du 17 éme siècle ( restes du 15 éme )
Vous pouvez nous contacter ; You can contact us ;

tel : 00 33 2 98 57 36 64 (int) ; 02 98 57 36 64 (fr)

port : 00 33 6 85 95 93 24 (int); 06 85 95 93 24 (fr)

Fax :00 33 9 72 11 04 59 (int) ; 09 72 11 04 59 (fr)

adresse / address :

Anne & Guy BOTHOREL

Penn ar yeun

29510 Landrevarzec

Ce gîte fait partie des gîtes de France dont l'adresse départementale est la suivante :

This cottage is linked with the gîtes de France and their address in the Finistère is the following :

Gîtes de France

5 , allée Sully

29322 Quimper Cedex

Tel : 02.98.64.20.20 - Fax : 02.98.64.20.29 -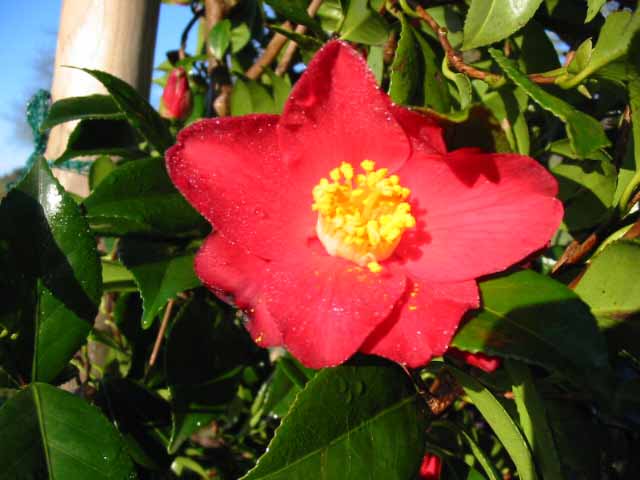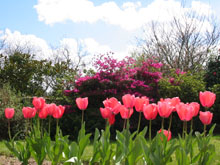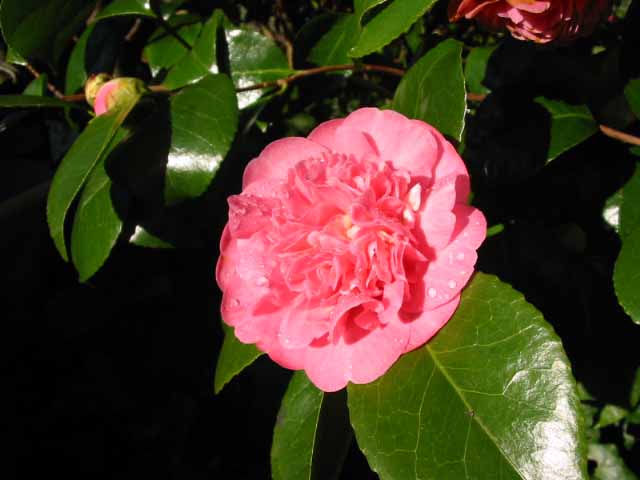 20.0 km

Baie de Douarnenez
Bay of Douarnenez



22.0 km

Sud Finistère
South of Finistère

19.0 km

Clohars Fouesnant

8.0 Euro

INCLUS

La paire
de draps
The pair of sheets

40.0 Euro

INCLUS

Ménage
complet
To do the complete housework

3.0 km
Bourg de Landrevarzec
To the village center

7.0 km
Zone commerciale de Quimper nord
To the shopping
area in the north of Quimper

8.0 km

Poney club

15.0 km

Piscines
de
Quimper
ou
Châteaulin
Swimming pools of Quimper or Châteaulin

3.0 km

bourg de Landrevarzec
To the village
center



ou / or

12.0 km

Quimper
Mise à disposition gratuite de : Barbecue ; jeux et petite maison pour enfants ; deux bicyclettes d'adultes ; bains de soleil ...
Available for free : a barbecue ; some games and a little house for the children ; two bikes for adults ; deckchairs
récapitulatif : gîte 3 épis ;3 ch / 6 pers / 117 m².Maison indépendante.Rdc : cuisine,séjour/salon avec cheminée,salle de bains avec wc,1 ch 1lit 2p. Étage :1 ch 1 lit 2p 1 ch 2 lits 1p ,1 lit bébé , salle d'eau avec wc. Chauffage au fuel , l-linge, s-linge, l-vaisselle, m-ondes,TV,loc draps. Jardin clos avec salon , barbecue , terrasses.
Lovely , well renovated detached property , in hamlet close to owners'cereal farm .Kitchen/diner with f/freezer , m/wave , w/machine , dryer & d/washer . Spacious , comfortable living room ( tv & woodburner ). Bathroom/wc.Dble bedrm . Open tread stairs to 1st floor shower/wc , dble & twin bedrm . Cot 3 yrs. Garden & pleasant enclosed front patio with furniture & bbq.
...
Restauration de qualité à proximité (référencés dans les guides) : Auberge de Quilinen(1 km); Le Ti Coz(3 kms)
ainsi que Pizzeria (3 kms) et Crêperies (3 kms)
Quality food in restaurants of the neighbourhood (names to be found in guides) : Auberge de Quilinen (1 km);
Le Ti Coz(3 kms);
a Pizzeria (3 kms ) and a Pancake bar (3 kms)
Tarifs de la saison 2018
Prices for 2018
Tout compris* / all included*
***ménage et draps sont intégrés dans le prix de base.>>Ils représentent 50€/cleaning & sheets are included in the basic price 50€
Le ménage et les draps peuvent être pris ou non ou une fois si plus de une semaine./Cleaning done and sheets provided or not or one time if you stay more than one week.

***Déduire 50€ du tarif si nous ne fournissons pas les draps et le ménage /Deduce 50€ on the price without cleaning and sheets
| | | | |
| --- | --- | --- | --- |
| | | | |
| disponibilités du gîte | pour la réservation en ligne | vacancies | for on-line booking |
| | | | | |
| --- | --- | --- | --- | --- |
| A: 380€ | B : 450€ | C: 620€ | D : 695€ | Week end : 4 nuits : 278 à 326€ |
Tracez votre itineraire

jusqu'à

Penn ar yeun
GPS position : 48°04'14.94"N / 4°04'01.96" W
7 kilomètres de Quimper nord
avec / with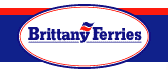 Brittany ferries
***********************************************************************
Nous vous proposons aussi notre résidence en bord de mer
de 460€ à 1050€ suivant options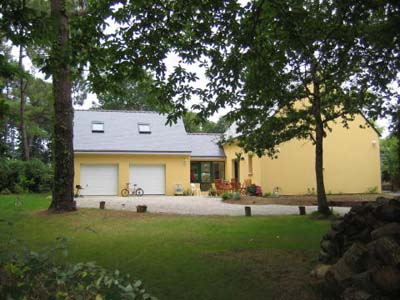 Sur le sentier côtier & à 300 mètres du port de plaisance
ADSL . WIFI Confortable et calme
Calendrier des fêtes en Bretagne
Fête des Brodeuses - PONT-L'ABBE (29); Fête des Pommiers - FOUESNANT (29) Festival Bagadañs - CARHAIX-PLOUGUER (29); Festival de Cornouaille - QUIMPER (29) ;Lagad Tan (War'l Leur) - QUIMPER (29) ;Festi. Internat. de Folklore "Son, Lumière et Danses"- DOUARNENEZ (29) ;Fête des Bruyères - BEUZEC-CAP-SIZUN (29) ;Festival du Ménez-Hom - PLOMODIERN (29) ;Fête des Mouettes/Festival des Ports d'Europe - DOUARNENEZ (29);Festival des Filets Bleus - CONCARNEAU (29) Mondial'Folk - PLOZEVET (29) ;Championnat de Bretagne de Musique Traditionnelle - GOURIN (56) ;................


Chambres d'Hôtes de Penn ar Yeun Landrevarzec. Tourisme & Vacances. Chambres D'Hotes & Gites




!
contact us if any anomaly
nous contacter pour toute anomalie.
Merci. Thank you.Trugarez.
Penn ar yeun Quimper
Travellerspoint .... Hostelworld.com ..... hostelit.com .... auberges de jeunesse.com .... hostels.com
OFFICE DE TOURISME DU PAYS GLAZIK(Landrevarzec ; Landudal ;Langolen ; Edern ; Briec )
BRIEC-DE-L'ODET Tel : 02 98 57 74 62 Fax : 02 98 57 74 62
Site web : www.glazik.com Email : office.tourisme@glazik.com
OFFICE DE TOURISME QUIMPER
Tel : 02 98 53 04 05 Fax : 02 98 53 31 33
Site web : www.quimper-tourisme.com Email : office.tourisme.quimper@wanadoo.fr
Groupement Touristique de Cornouaille QUIMPER
Tel : 02 98 98 29 92 Fax : 02 98 98 29 23
Site web : www.cornouaille-animation.fr Email : contact@cornouaille-animation.fr
Calendrier des Salons et Expositions au Pavillon QUIMPER / KERFEUNTEUN et alentours

Chambres d'hotes et gites de charme en Bretagne, hébergement de charme et location en bretagne pour vos vacances. Annonces de location saisonnière de vacances à Landrevarzec Finistère.Gîtes Landrevarzec. Gîtes ruraux Landrevarzec. Hébergement rural Landrevarzec. Gîtes ruraux Landrevarzec. Voyages. Hébergement rural Landrevarzec. chambre d'hote Finistere Bed and breakfast Finistère Brittany France Location vacances Landrevarzec.Gites Quimper. Annonces de location de gite à Quimper .gites quimper, (finistere en Bretagne) gites de charme proche de quimper. Annonces de location de gite à Landrevarzec .Annuaire et guide de chambres d'hotes dans le Finistère (Bretagne), gites ruraux, chambre d'hotes, gite de charme. Location de vacances.Séjours en Finistère.Chambres d'hôtes Quimper, Finistère Bretagne. Guide des Chambres d'hôtes à Quimper.chambres d'hôtes en bretagne. ... Trouver un hébergement en Bretagne ... Vous cherchez une chambre d'hôtes Gîtes de France ?.Tourisme.Annuaire des gites, chambres d´hôtes.Gites Finistere, liste de gites en Finistere, gîtes Bretagne. Gastenkamer Bretagne vakantie Frankrijk Gästezimmer Finistere Bretagne Frankreich Bed and breakfast vacaciones Finisterre Bretana Francia Camere degli ospiti vacanze Finistere Bretagna Francia Alojamentos em Bretanha França Bed and breakfast i Finistère Frankrig Finistère quimper ancv apf gdf paypal charmance la chambre d'hôtes lanjulien chambresdhotes.fr toprural.com breizhoo b and b b&b zimmer quimper. briec locronan plogonnec cast landrevarzec la fôret fouesnant brittany ferries location manoir résidence residence villa gite gîte gites gîtes cottage room rooms zimmer casa Landrevarzec paypal visa mastercard calme sud finistere breizh kerne cornouaille cornwall walles celtic country gites Location Argol Arzano Audierne Bannalec Baye Benodet Berrien Beuzec-Cap-Sizun Bodilis Bohars Bolazec Botmeur Botsorhel Bourg-Blanc Brasparts Breles Brennilis Brest Briec Brignogan-Plage Camaret-Sur-Mer Carantec Carhaix-Plouguer Cast Chateaulin Chateauneuf-Du-Faou Cleden-Cap-Sizun Cleden-Poher Cleder Clohars-Carnoet Clohars-Fouesnant Cloitre-Pleyben Cloitre-Saint-Thegonnec Coat-Meal Collorec Combrit Commana Concarneau Conquet Coray Crozon Daoulas Dineault Dirinon Douarnenez Drennec Edern Elliant Ergue-Gaberic Esquibien Faou Feuillee Folgoet Forest-Landerneau Foret-Fouesnant Fouesnant Garlan Gouesnach Gouesnou Gouezec Goulien Goulven Gourlizon Guengat Guerlesquin Guiclan Guilers Guiler-Sur-Goyen Guilligomarc'h Guilvinec Guimaec Guimiliau Guipavas Guipronvel Guisseny Hanvec Henvic Hopital-Camfrout Huelgoat Ile-De-Batz Ile-De-Sein Ile-Molene Ile-Tudy Irvillac Juch Kergloff Kerlaz Kerlouan Kernilis Kernoues Kersaint-Plabennec Lampaul-Guimiliau Lampaul-Plouarzel Lampaul-Ploudalmezeau Lanarvily Landeda Landeleau Landerneau Landevennec Landivisiau Landrevarzec Landudal Landudec Landunvez Langolen Lanhouarneau Lanildut Lanmeur Lanneanou Lannedern Lanneuffret Lannilis Lanrivoare Lanveoc Laz Lennon Lesneven Leuhan Loc-Brevalaire Loc-Eguiner Loc-Eguiner-Saint-Thegonnec Locmaria-Berrien Locmaria-Plouzane Locmelar Locquenole Locquirec Locronan Loctudy Locunole Logonna-Daoulas Loperec Loperhet Loqueffret Lothey Mahalon Martyre Meilars Melgven Mellac Mespaul Milizac Moelan-Sur-Mer Morlaix Motreff Nevez Ouessant Pencran Penmarch Peumerit Plabennec Pleuven Pleyben Pleyber-Christ Plobannalec Ploeven Plogastel-Saint-Germain Plogoff Plogonnec Plomelin Plomeur Plomodiern Ploneis Ploneour-Lanvern Plonevez-Du-Faou Plonevez-Porzay Plouarzel Ploudalmezeau Ploudaniel Ploudiry Plouedern Plouegat-Guerand Plouegat-Moysan Plouenan Plouescat Plouezoch Plougar Plougasnou Plougastel-Daoulas Plougonvelin Plougonven Plougoulm Plougourvest Plouguerneau Plouguin Plouhinec Plouider Plouigneau Ploumoguer Plouneour-Menez Plouneour-Trez Plouneventer Plounevezel Plounevez-Lochrist Plourin Plourin-Les-Morlaix Plouvien Plouvorn Plouye Plouzane Plouzevede Plovan Plozevet Pluguffan Pont-Aven Pont-Croix Pont-De-Buis-Les-Quimerch Ponthou Pont-L'abbe Porspoder Port-Launay Pouldergat Pouldreuzic Poullan-Sur-Mer Poullaouen Primelin Quemeneven Querrien Quimper Quimperle Redene Relecq-Kerhuon Riec-Sur-Belon Roche-Maurice Roscanvel Roscoff Rosnoen Rosporden Saint-Coulitz Saint-Derrien Saint-Divy Saint-Eloy Sainte-Seve Saint-Evarzec Saint-Fregant Saint-Goazec Saint-Hernin Saint-Jean-Du-Doigt Saint-Jean-Trolimon Saint-Martin-Des-Champs Saint-Meen Saint-Nic Saint-Pabu Saint-Pol-De-Leon Saint-Renan Saint-Rivoal Saint-Sauveur Saint-Segal Saint-Servais Saint-Thegonnec Saint-Thois Saint-Thonan Saint-Thurien Saint-Urbain Saint-Vougay Saint-Yvy Santec Scaer Scrignac Sibiril Sizun Spezet Taule Telgruc-Sur-Mer Tourch Trebabu Treffiagat Treflaouenan Treflevenez Treflez Tregarantec Tregarvan Treglonou Tregourez Treguennec Tregunc Trehou Tremaouezan Tremeoc Tremeven Treogat Treouergat Trevoux Trezilide.Brittany ferries.Book your holiday direct.Lovely place.